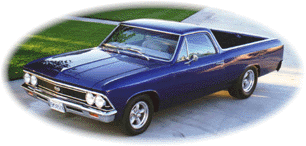 Our Company...

This picture is worth a thousand words. I am the owner of this 1966 El Camino. I personally restored 95% of it. I have always enjoyed restoring vehicles. My workmanship gives you a feel for the kind of product, work, and service I engage in. When a person gets physically involved in the products they are selling, they personalize your needs with the experience they have in working with the products.

When you have a question about a part you want or think you need, I can assist you and help you save money by purchasing the best item choice to fulfill your vehicle's needs. I take your needs to heart. I am known to locate hard-to-find items which makes the outcome of your vehicle appear more "authentic".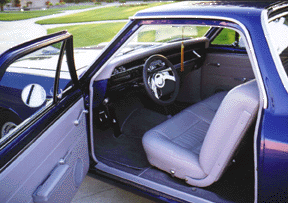 I am very knowledgeable about Chevelle and El Camino parts. I have dealt with Chevrolet products for nearly 40 years. I have over 40 years experience in the automotive mechanical business. I can, therefore, advise you about interchangeable parts for your motor needs. This advice can save you dollars in the long run which means you will have more money for other gadgets.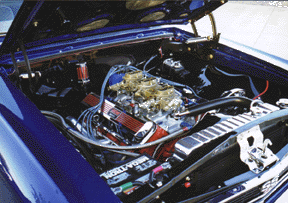 When you start doing business with me, you will see the quality of your workmanship improve 100%. Quality is of the utmost! My customers are very satisfied with the products they have acquired from me. As my business continues to grow, more hard-to-find parts will be available from my warehouse.
Give me a call. Remember-- "I have the part you need!"
James Sloan, Owner

Sloan's El Camino/Chevelle
1-760-949-6724

[Home] [Products] [Customers' Page] [Our Company] [Restorations]
[Catalog] [Customer Comments] [Contact Us]